Planning, preparation and training are critical to any crisis response effort. This is especially true when a crisis requires a large-scale response, with multiple teams of people and equipment arriving on scene from various agencies, organizations and impacted communities. With so many moving parts, the potential for confusion, error and inefficiency is high. There is no time to waste herding cats.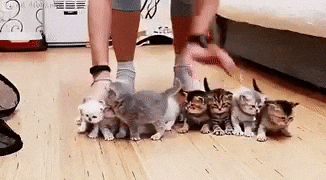 Readiness is one of OWCN's four core principles, and we constantly train personnel and test procedures throughout the year to ensure that we are prepared to respond to oiled wildlife events.
Last week at OWCN headquarters, the management team and the California Department of Fish and Wildlife's Office of Spill Prevention and Response (OSPR) held their first-ever "tabletop" training exercise. Approximately 25 participants at this all-day event evaluated various strategies and aspects of oiled wildlife response, from notification, activation and staffing to reconnaissance, hazing and animal care.
OWCN and OSPR leadership planned two spill scenarios for the exercise: a major marine spill in Monterey Bay, and a tanker truck incident near the Stanislaus River. OSPR Program Manager for Response Technology, Greg McGowan, facilitated the discussion.
In addition to ensuring that everyone is on the same page operationally, it was beneficial to sit down face-to-face with OSPR field teams to share resources and build rapport. Strengthening our partnerships during "peacetime" helps to create a more cohesive environment when a spill happens.
We look forward to more tabletop exercises in the future!
— Kristin